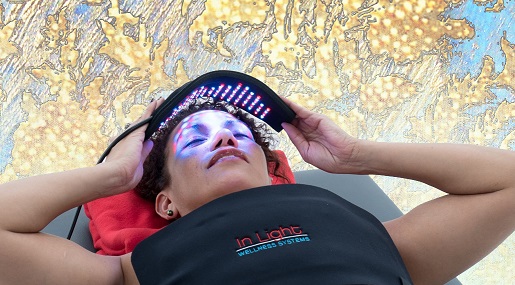 For Sales, Rentals or Individual Light Therapy Sessions
Questions or for more information, please contact:
April Blake, Certified Light Therapist
415-250-4681 or

[email protected]
Sign up for monthly InLight Educational Webinars,
please email:

[email protected]
Discover the Healing Power of Light
I am wildly passionate about the power of light, sound, color and frequency to stimulate your body's innate capacity to self heal and return to a balanced STRESS FREE state of being. With Light Therapy, I found the answer to my prayers with a powerful and effective tool to support others and myself in transformative self-care for optimum wellness and age-prevention!
Light is the main nutrient of every cell. Using LED Light Therapy, we literally "flood the cells with Light!" The application of BLUE, RED AND NEAR INFRARED LIGHT releases stored Nitric Oxide (NO) in a safe, non-invasive manner and triggers beneficial innate cellular response in the skin, soft tissues, organs, and bones. Light therapy stimulates the "chemistry" of nitric oxide – which is the "chemistry" of healing.
Inlight Therapy's proprietary multi pulsed technology results in rapid relief of discomfort, and regeneration of damaged tissues. and continues throughout the years. Inlight Therapy Systems emit specific wavelengths of light energy (Red, Blue, and Near Infrared) that dramatically increase circulation to injury sites and areas of chronic pain.
Safe for all ages, pets included!
Inlight has been helping people for 37+ years
Legally marketed as an FDA Class II Medical Device
Polychromatic Light Therapy (PLT)
Proprietary Progressive Multi-Pulse™ Technology
Benefits of Nitric Oxide
Releases acetylcholine (parasympathetic)
Improves circulation (vasodilation)
Increases ATP (cellular energy)
Decreases pain and inflammation
Increases phagocytosis (immune response)
Increases lymphatic activity
Increases cell regeneration (wound healing)
Increases bone mineralization (reduces osteoporosis)
Increases RNA-DNA synthesis (cell building)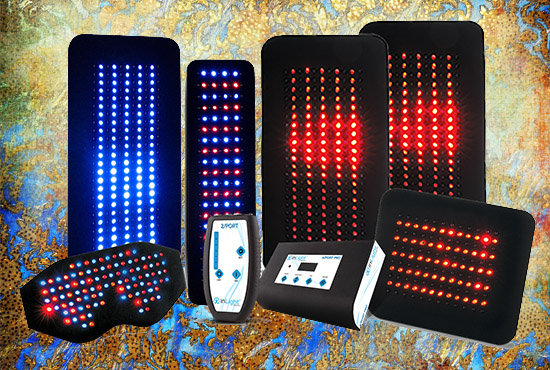 Scientific studies have demonstrated that Polychromatic Light Therapy  (PLT) improves symptoms associated with traumatic brain injury (TBI), depression, anxiety, stroke, Alzheimer's and Parkinson's and several other brain disorders.
Polychromatic Light Therapy can increase circulation in the brain improving overall brain health and aids in the potential improvement of cognitive function and memory while decreasing symptoms of anxiety and depression.
FDA Cleared: Increased Circulation and Pain Reduction.
Why You Should Be Interested In Light Therapy?
Please take a few minutes to learn more how Polychromatic LED Light Therapy works and imagine what is possible when you bring this technology home to serve your entire family (pets, too!) Learn how light penetrates the cells and stimulates the self-healing mechanisms of the body. There are countless scientific reports, case studies, and informational videos online about the beneficial effects of Polychromatic Light Therapy. To start you on your journey to understanding what these are, please watch this short video.
Light Therapy can be Beneficial for: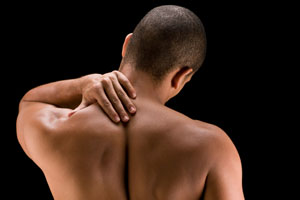 Have shown to be effective for:
Pain Reduction
Neuropathy
Edemas
Chronic Inflammation
Arthritic Conditions
Increase Sports Performance
Slow Healing Wounds
Pre and Post Surgery
Tissue Regeneration
Increased Circulation
And more…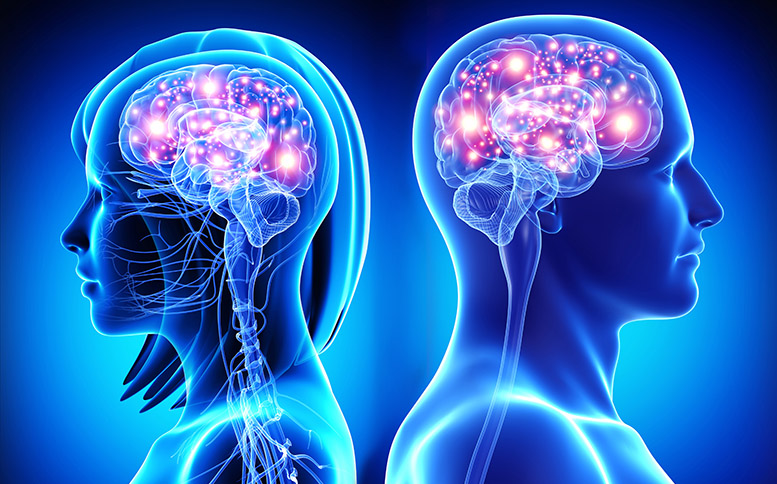 Have shown to be effective for:
Emotional Stress and Anxiety
PTSD
Memory Loss
Traumatic Brain Injury
SAD/Depression
Insomnia
Stress Reduction
And more…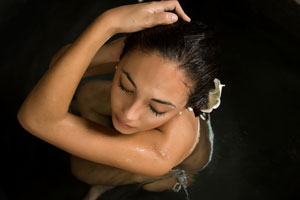 Have shown to be effective for:
Minimize Fine Lines and Wrinkles
Regenerate Collagen Production
Acne and Blemishes
Improve Skin Elasticity and Tone
Age Spots and Sun Damage
Increased Wound Healing
Burns
Anti-Aging
Tissue Regeneration

Scar tissue reduction

And more…
Questions:  Call or text April at 415-250-4681
InLight Therapy Class 11 Medial Device: FDA Cleared: Increased Circulation and Pain Reduction