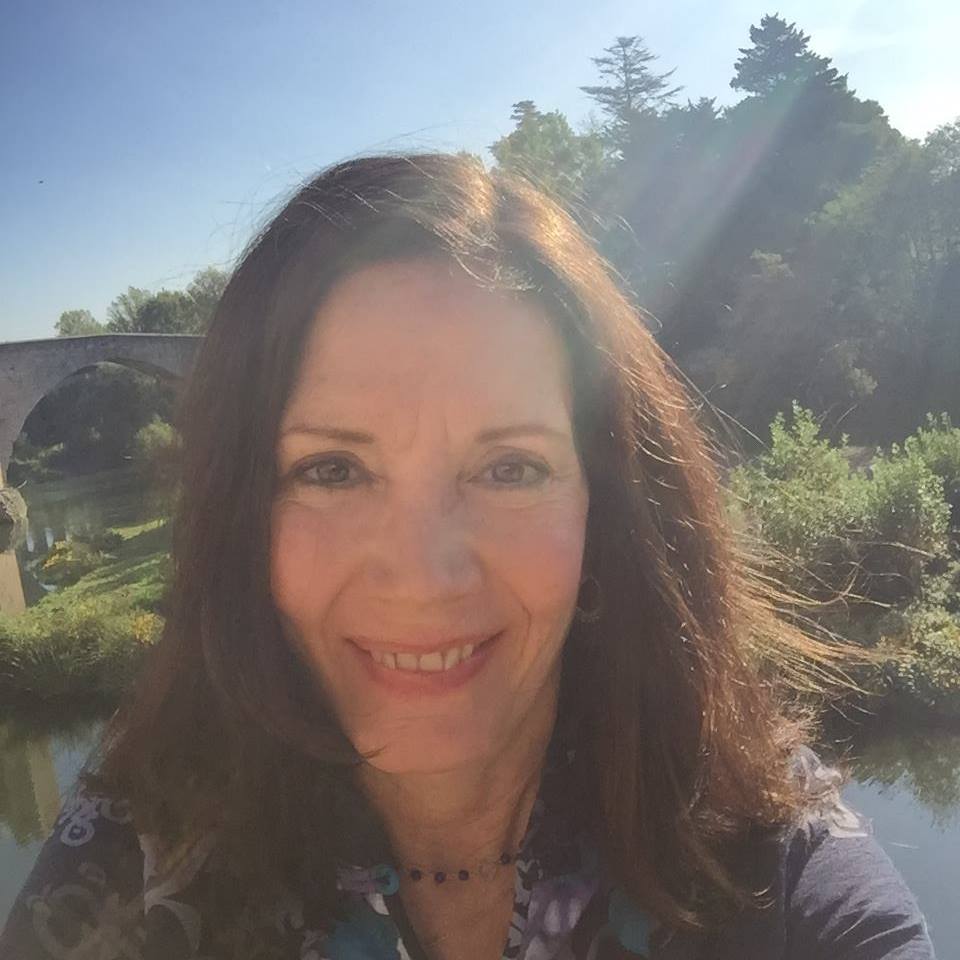 April Blake
April learned about the body's innate ability to heal from her grandmother, Nell, (who lived 103 healthy years). Nell inspired and educated April on self-healing and self-care, including healing with Light and Color! Nell was way ahead of her time and served as a powerful example of a strong woman devoted not only to vitality and rejuvenation but also living a life in service to others with love, kindness and compassion.
Since a young girl, April has been committed to healing and self-growth. For over 25 years, she has worked as a dedicated and compassionate alternative health practitioner, helping countless numbers of people heal from pain and find joy in their lives.
Much of her motivation to learn and heal came after a serious injury and health crisis over 20 years ago, which essentially forced her to embark on a new path toward healing. Refusing to go with traditional drug-therapy, April exposed herself to many alternative healing methods for relief from chronic effects of pain, inflammation and the residue of PTSD from her own childhood trauma. She has also been a dedicated meditation and spiritual practitioner for over 40 years.
Discovering Quantum Biofeedback and receiving measurable benefit in a short time, she became a certified biofeedback practitioner inspired by the tremendous healing potential of energetic balancing combined with deeper self-awareness as a committed practitioner for the fifteen years. Now, with the regular application of polychromatic LED Light Therapy the potential of lifting the vibration of the energy field even higher and receiving a much deeper level of rejuvenation is possible greatly enhancing our ability to heal at an even deeper level.
April Blake has worked in the field of alternative healing for 30 years as a certified massage therapist, grief counselor, biofeedback specialist, light therapist and stress reduction coach. She is a firm believer in the body's innate ability for self-healing. Incorporating advanced stress reduction life-force enhancing healing modalities, combined with the healing power of light, sound, frequency and intuitive counseling for increased vitality, wellness enhancement, anti-aging, less stress, deeper relaxation, and a greater sense of balance and happiness and improved quality of life.
Contact April Blake at 415-250-4681 or [email protected]
"Through listening to the bodies messages, learning to open and receive the fullness and beauty of life in all its forms, allowing the natural flow of reception-release to be that of open-handed and open-hearted embrace; one can live in greater harmony, peace and balance within oneself and in the world. Understanding and accepting the natural cycles of life and the body – reception/release, digestion/elimination, birth/death,- is at the core of the healing path that has led me to my present work, my joy and my passion."
– April Blake